Saltaire Cricket Club is a well run Community Club. Follow the link below and see what this means if you have children play at the Club. We have excellent facilities, qualified coaches, policies and procedures including being a club open to all.
Click here in Library for Club Mark Policies 1 including Junior policies .
Click here in Library for Club Mark Policies 2 including Club Constitution .
Multiculturalism - Open for All Policy
Click here Article about Saltaire's Multiculturalism Policy .
Updated

Latest News

Ijaz Khan elected Chairman by Committee in February 2014
AGM - Sunday 13th April 2014 in the Pavilion, Roberts Park commencing 11 am

Strike-it-rich is now live on-line (see links)
Click here for 2014 subscriptions.
Electronic Registration System for BCL means all Senior players must fill in form and supply a passport sized photo
Volunteers required for Half Moon cafe

Shopping on the internet

Why not take the opportunity of raising funds for the club at the same time? By registering on Easyfund raising.com choosing Saltaire CC as your 'Cause' a percentage goes to the club with every purchase. Firms such as Amazon.com, HMV and many more are taking part. You can even book your holidays in this way! There is no added cost to you. This is an easy way to earn funds for the club!
Click the logo below to help raise funds for the club.

Join our Strike-it-Rich lottery

Live on line.Click here to register or if already a member to log-on..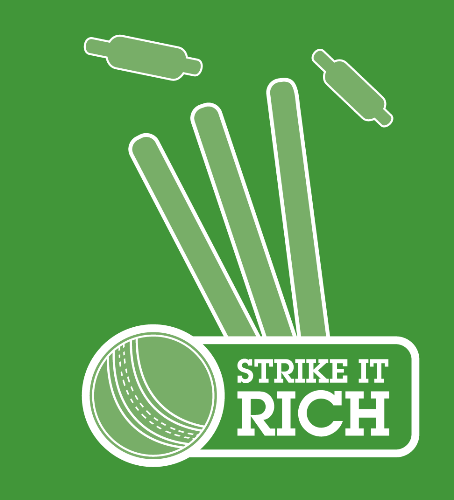 _____________________________________________________
This page contains information about the club and links to make navigation of the site easier. Please register on the site in order to access the wealth of material available.

There are many photographs on the site. Click here for Photo Gallery .
-----------------------------------------------------------
Click here to visit BBC weather page Shipley weather. or alternatively click here metchecks for longer range forecasts.
_____________________________________________________________

Web-links

There are many links to other sites. See at bottom of the page.
Below are the most recommended important:
Saltaire Village:Click here to visit Saltaire Village website.
For Saltaire & Shipley local news and sport:Click here to visit the highly recommended Bradford Telegraph and Argus.
Bradford Cricket League: Click here to visit Bradford League website.
For all cricket news at home and abroad click here to visit The Cricinfo site.
_____________________________________________________
Forthcoming Events


AGM 2014

On Sunday 13th April 2014 at 11 am
Pavilion, Roberts Park

__________________________________________________________
Training and Junior Registrations 2014

Juniors Tuesday evening out-door training has ceased for the winter. Held from April to August in Roberts Park on Tuesday evenings (6-15pm to 8pm)
Seniors - Thursday evenings
Indoor Training - Winter 2014 - Zara's Sports Hall

It is important for parents to download and fill in the club Registration form in order to play for our Junior Teams. You must also fill in the BJCL form. Please click link for registration form and send to G.Porter, Club Secretary..
Please click link for BJCL registration form and send to G.Porter, Club Secretary..
Please click link for Code of Conduct.
_______________________________________________
Review of 2013 Season Senior Season

1. FIRST X1
Ended in disappointment with teh Team relegated to the Second Divsion for 2014.
2. SECOND X1
Mick Robinson's sidefinshed in a creditable 7th place.
3. THIRD X1
Won their section in the MYSC League Cup
_____________________________________________________
Bradford Cricket League Tables 2013

Click here for Senior League Tables.
Click here for Under 17 League Tables.
Click here for Under 15 League Tables.
Click here for Under 13 League Tables.
Click here for Under 11 League Tables.
______________________________________________________
Junior Cricket

All players now need to fill in the BJCL registration form (and our club form) and photo so that they can be registered electronically on the BJCL Player Registration site.
Under 9s Gordon Bowers competition is the exception to this unless players will be playing in the Under 11s. Subs held in this age-group to £10.

Child Welfare

The Club follows the ECB guideline on Child Welfare. All club coaches are CRB checked.
Child Welfare Officer, Ed Duguid 01274 585616

Junior Team Managers 2013

Under 17s & U15s: Ed Duguid (01274 585616) & Rakesh Bargota
Under 13s: Robert Duguid-McQuillan (01274 585616) & Usman Munir
Under 11's:Julien Young (01274 595858)

Under 9's: Julien Young (01274 595858)
______________________________________________________
Roberts Park and Saltaire World Heritage Centre

The only ground situated in a World Heritage. It is a great day out with plenty to do and visit. Robert's Park re-opened in May 2010 following the £4.5m refurbishment. We have probably the most picturesque ground in the Bradford League, particularly in the spring when all the blossom is out. During season open 6 days per week the Half Moon Cafe, which is run by the cricket club serves quality coffees and tea, 12 flavours of Brymor ice-cream, sandwiches and dish-of-the day & Cricket teas, and bottled beers. Closed Mondays (except Bank Holidays). Also winter opening.
Click here for the Half Moon Cafe web-site and more information.
Click here for map to get to Roberts Park.
The Half-Moon cafe open for business.
Car Parking Restrictions - No cars allowed in the Park except disabled and elderly by arrangement only with Park authorities at least 24 hours before match, phone the Lodge. Ample car-parking in the main ungated Salt Grammar Bus/Car-Park. Do not use the Titus Salt GS gated car-park for fear of being locked in. Car Parking also available on Higher Coach Road.
2013 Entrance fees to First Team matches includes programme:
Adult £3, Senior Citizens £1.50, Members free except cup matches. Programme £1.
Reg Nelson's articles make our Matchday Programme the best in the League.
Also remember to check the Bradford League web-site for match reports. _________________________________________________________

History of Saltaire Cricket Club

Click here for the updated 'Brief History of Saltaire CC'.
Formed in 1869 Saltaire CC has a long a famous history. Joining the Bradford League in 1905 we have won the Championship 6 times and Priestley Cup 5 times. Famous ex-players include the legendary S.F.Barnes and Jim Laker.
(See articles in Library Section).
Click here for more information about the club including Club Officials.
_______________________________________________
Fund-raising and other news

Help build the SALTAIRE WAR-CHEST!

Table-top sales Sunday 16th March 2014

The Club will be holding another of its popular Table-top sales at the Victoria Hall, Victoria Road, Saltaire commencing at 10 am. Stalls, cafe & cash draw plus live music. Why not go and pick up a bargain or hire a table? Or donate something such as: books, CDs, DVDs for the club to sell. The Strike it Rich Lottery will be re-launched at the sale with a draw made live. Please contact Simon Hicks on: 01274 787908. Next date: 20th April 2014.
Click here for dates of 2013-4 sales.

VOLUNTEERS are urgently required:

If you wish to help the club in any way please contact:Simon Hicks 01274 787908

Sponsors

Main club Sponsor - Napoleon's Casino

Thanks to all our Sponsors (see Postings Section in the Community Web-site).
If you wish to sponsor the club or can obtain sponsors we are interested to hear from you.

Please register on our site for all the news which will be emailed to you regularly (please state the reason you wish to join the site on your application)


Enjoy Cricket at Roberts Park!