Saltaire Cricket Club is a well run Community Club. Follow the link below and see what this means if you have children play at the Club. We have excellent facilities, qualified coaches, policies and procedures including being a club open to all.
Click here in Library for Club Mark Policies 1 including Junior policies .
Click here in Library for Club Mark Policies 2 including Club Constitution .
Multiculturalism - Open for All Policy
Click here Article about Saltaire's Multiculturalism Policy .
Updated 8th October 2018
Latest News
It is with sadness that Saltaire Cricket Club received the news of the passing of Ron Buffham, aged 92. Ron died on the 25th September having been ill for some time. Ron was a Committee Member and Vice-President of the Club for many years and we thank him for his service to the Club. We extend our sympathy to his family and friends.
Ron's funeral will take place on Wednesday 24th October at Nab Wood at 1.20pm. The wake will be at the Catholic Club in Shipley.
Junior Practice Night - Tuesdays - 6pm - 8pm in Roberts Park starting in April 2019
Cricketforce 2019 runs from 23rd - 25th March 2019 with most of the activity on Saturday 24th March.
Help from Juniors and Parents and Senior player will be most welcome. Lots of painting to be done plus clearing of twigs and trimming of grass edges.
Please don't leave it to others to do the hard graft!
We are looking for under 15 cricketers who wish to play in the Bradford Junior Cricket League in 2019. Experience welcome but enthusiasm and a desire to improve is just as important.
Contact Simon Hicks if you are interested on 07974 785 395 and I will pass your name on to , our u15 Manager.
We are also looking for an umpire for our Senior teams in the Aire-Wharfedale Senior Cricket League. Training provided. Remuneration and expenses paid.
Please contact Simon Hicks on 07947 785 395
Strike-it-Rich is now live on-line (see links)
Click here for 2018 subscriptions.
2018 Subscriptions due now.

Shopping on the internet

Why not take the opportunity of raising funds for the club at the same time? By registering on Easyfund raising.com choosing Saltaire CC as your 'Cause' a percentage goes to the club with every purchase. Firms such as Amazon.com, HMV and many more are taking part. You can even book your holidays in this way! There is no added cost to you. This is an easy way to earn funds for the club!
Click the logo below to help raise funds for the club.

Join our Strike-it-Rich lottery

Live on line.Click here to register or if already a member to log-on..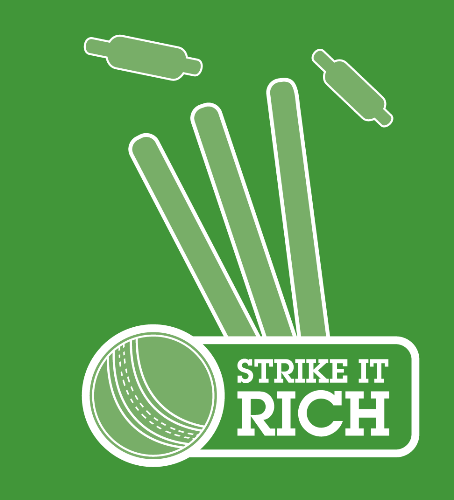 _____________________________________________________
This page contains information about the club and links to make navigation of the site easier. Please register on the site in order to access the wealth of material available.

There are many photographs on the site. Click here for Photo Gallery .
-----------------------------------------------------------
Click here to visit BBC weather page Shipley weather. or alternatively click here for Metcheck for longer range forecasts.
_____________________________________________________________

Web-links

There are many links to other sites. See at bottom of the page.
Below are the most recommended:
Saltaire Village:Click here to visit Saltaire Village website.
For Saltaire & Shipley local news and sport:Click here to visit the highly recommended Bradford Telegraph and Argus..
For all cricket news at home and abroad click here to visit The Cricinfo site and Cricketarchive.
---
_____________________________________________________
Forthcoming Events

Saltaire CC Table Top Sales 2018/19 in Victoria Hall.
See www.saltairetabletop.co.uk for 2018 /19dates.
__________________________________________________________

Training and Junior Registrations 2018

Saltaire Junior's Tuesday evening outdoor training starts again in April 2018; through to August, in Roberts Park, 6pm to 8pm.
Seniors - Thursday evenings
Indoor Training - Winter 2019 - Zara's Sports Centre
Starts 6th January 2019
u9/u11/u13/u15 3pm - 5pm
Seniors 5pm - 6pm.

It is important for parents to download and fill in the club Registration form in order to play for our Junior Teams. You must also fill in the BJCL form. Please click link for registration form and send to Simon Hicks, Chairman.
Please click link for BJCL registration form and send to Simon Hicks, Chairman.
Please click link for Code of Conduct.
____________________________________________________

_____________________________________________________
Bradford Junior Cricket League Tables 2018

Click here for Under 13 League Tables.
Click here for Under 11 League Tables.
______________________________________________________
Junior Cricket

All players now need to fill in the BJCL registration form (and our club form) and photo so that they can be registered electronically on the BJCL Player Registration site.
Under 9s Gordon Bowers competition is the exception to this unless players will be playing in the Under 11s. Subs in this age-group to £20.

Child Welfare

The Club follows the ECB guideline on Child Welfare. All club coaches are CRB checked.
Child Welfare Officer, Billy Ricketts (01274 561280)

Junior Team Managers 2018

U15s: Nick Hindle: (07972841012)
Under 13s: Kevin Brain & Tony Bosworth
Under 11's: Kevin Brain & Tony Bosworth

Under 9's: To be advised
______________________________________________________
Roberts Park and Saltaire World Heritage Centre

The only cricket ground situated in a World Heritage site. It is a great day out with plenty to do and visit. Roberts Park re-opened in May 2010 following the £3.5m refurbishment. We have one of the most picturesque grounds in the Aire-Wharfe Senior Cricket League, particularly in the spring when all the blossom is out. The Half Moon Cafe, which is run by the cricket club, serves quality coffees and tea, 6 flavours of ice-cream, sandwiches and dish-of-the day and bottled beers. It is open 6 days a week in the Summer, closed Mondays (except Bank Holidays). Also winter opening Wednesday - Sunday.
Click here for the Half Moon Cafe web-site and more information.
Click here for map to get to Roberts Park.
The Half-Moon cafe is open for business.
Car Parking Restrictions - No cars allowed in the Park except disabled and elderly by arrangement only with Park authorities at least 24 hours before match, phone the Lodge. Ample car-parking in the main ungated Salt Grammar Bus/Car-Park. Do not use the Titus Salt GS gated car-park for fear of being locked in. Car Parking also available on Higher Coach Road.
2018 Entrance fees to First Team matches.
Adult £2, Senior Citizens £1, Members free except cup matches. Programme £1 included.
_________________________________________________________

History of Saltaire Cricket Club

Click here for the updated 'Brief History of Saltaire CC'.
Formed in 1869 Saltaire CC has a long a famous history. Joining the Bradford League in 1905 we have won the Championship 6 times and Priestley Cup 5 times. Famous ex-players include the legendary S.F.Barnes and Jim Laker.
(See articles in Library Section).
Click here for more information about the club including Club Officials.
_______________________________________________
Fund-raising and other news




Table-Top Sales 2018/19

The Club will be holding another of its popular Table-Top sales at the Victoria Hall, Victoria Road, Saltaire commencing at 10 am. Stalls, cafe & cash draw. Why not go and pick up a bargain or hire a table? Or donate something such as: books, CDs, DVDs for the club to sell.
Tables £14 - £10 for Club Members
Please contact Simon Hicks on: 01274 787908.
See www.saltairetabletop.co.uk for all the latest news
2018 Dates
2nd September
21st October
4th November
2nd December
27th January 2019
17th February 2019
17th March 2019
21st April
19th May
16th June
7th July
4th August
1st September
29th September
3rd November
1st December

VOLUNTEERS are urgently required

If you wish to help the club in any way please contact:Simon Hicks 01274 787908
* ECB CRICKETFORCE weekend 2019 - a chance to do your bit to prepare the ground for the new season.
"Ask not what your Club can do for you, but what you can do for your Club" - with apologies to JFK.


Sponsors

Main Saltaire Cricket Club Sponsors
My Lahore
The Half Moon Café

Thanks to all our Sponsors (see Postings Section in the Community Web-site).
If you wish to sponsor the club or can obtain sponsors we are interested to hear from you.

Please register on our site for all the news which will be emailed to you regularly (please state the reason you wish to join the site on your application)


Enjoy Cricket at Roberts Park!